Whether or not you're familiar with maple butter, also known as maple cream or maple spread, the following article will make you crave it.
Why is maple butter so good?
Its name can be a bit misleading but let's set the record straight: there's no butter or any other dairy product added to our authentic maple butter. This indulgent product gets its name from the amazing butter-like texture it has, but it's not a compound butter. Maple butter is a spread made with only one ingredient, and always one ingredient only: 100% pure and natural maple syrup. Therefore, maple butter is not only incredibly delicious, but it's also vegan, dairy-free, gluten-free, nut-free and it doesn't contain any additives.
Since it's only made from 100% pure and natural maple syrup, maple butter is packed with the same essential nutrients found in maple syrup, which makes it a remarkable source of energy. As you may know, eating real food is great for your health, better for the environment and helps support local businesses, like ourselves. Even though we recommend eating sugar in moderation, no other sugar spread on the market is made with only one natural ingredient, which makes maple butter an obvious choice for your wellbeing and happiness.
You may be familiar with Map-O-Spread®, a maple flavoured composed sugar spread found in most supermarkets. By looking at the ingredient list, you'll quickly realize that there's no maple syrup in Map-O-Spread®. As a result, we are far from the authentic maple syrup flavour we all crave and love, and this is when maple butter comes in.
Close your eyes and imagine a spread that is soft, creamy and incredibly smooth. A spread that enlightens the unique and complex taste of maple. Can you picture it? This is what maple butter is. Simple, elegant and… completely gone, because you just ate the whole jar.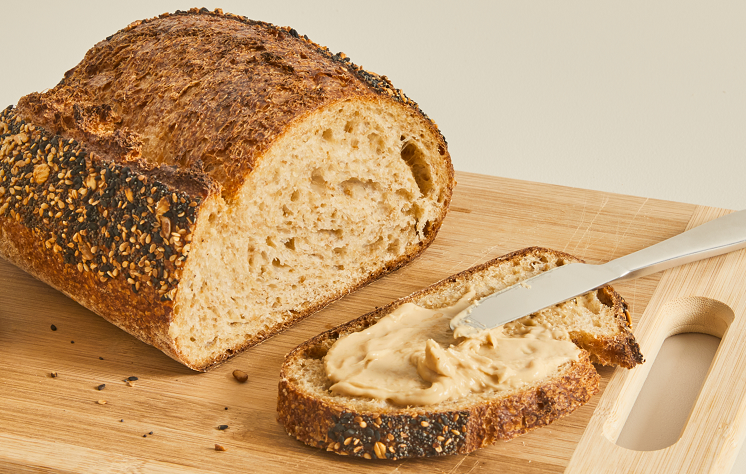 How is maple butter made and how to use it?
To produce maple butter, we heat maple syrup, quickly cool it down and whip it to a point where it becomes beautifully smooth; a process called churning. Its soft and creamy texture makes it perfect for toasts and croissants, but you can also add it to your sauces and custards, use it as a frosting, drizzle it over ice cream or simply use it to garnish your desserts (such as muffins and cakes).
It's truly a fantastic product, that's both delicious on its own and in multiple sweet and salty recipes. If you're eating something that could benefit from a touch of maple, go for it! By using maple butter, not only will you elevate your meals and give them that je ne sais quoi, but you will also have the satisfaction of choosing a 1-ingredient sugar spread, packed with vitamins and minerals.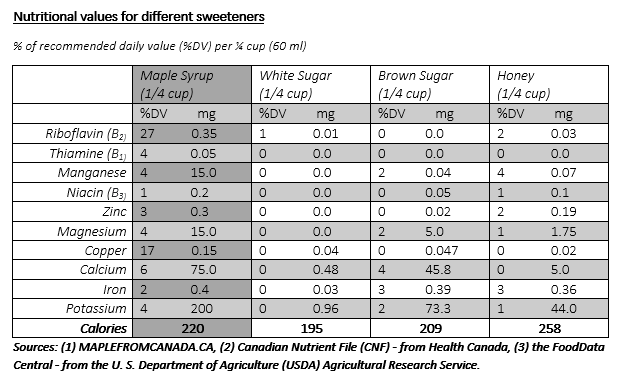 Where to buy maple butter?
Craving it now, don't you? We've got you covered! If you're looking to purchase authentic maple butter online, you will find this delicious product right here on our website, available in 2 sizes: 160g and 330g.
Due to the unique churning process we developed over the years, our maple butter can be kept at room temperature before being opened, as opposed to the fridge, where it loses its incredible texture; and this is what distinguishes our product from the other brands. Once the jar is opened, you can even keep our maple butter for up to a month at room temperature, which we recommend for optimal texture.
If that's important for you, you'll be happy to know that our maple butter is also certified Kosher, so all our clients can enjoy it.
So, go ahead… share it, spread it and devour it!