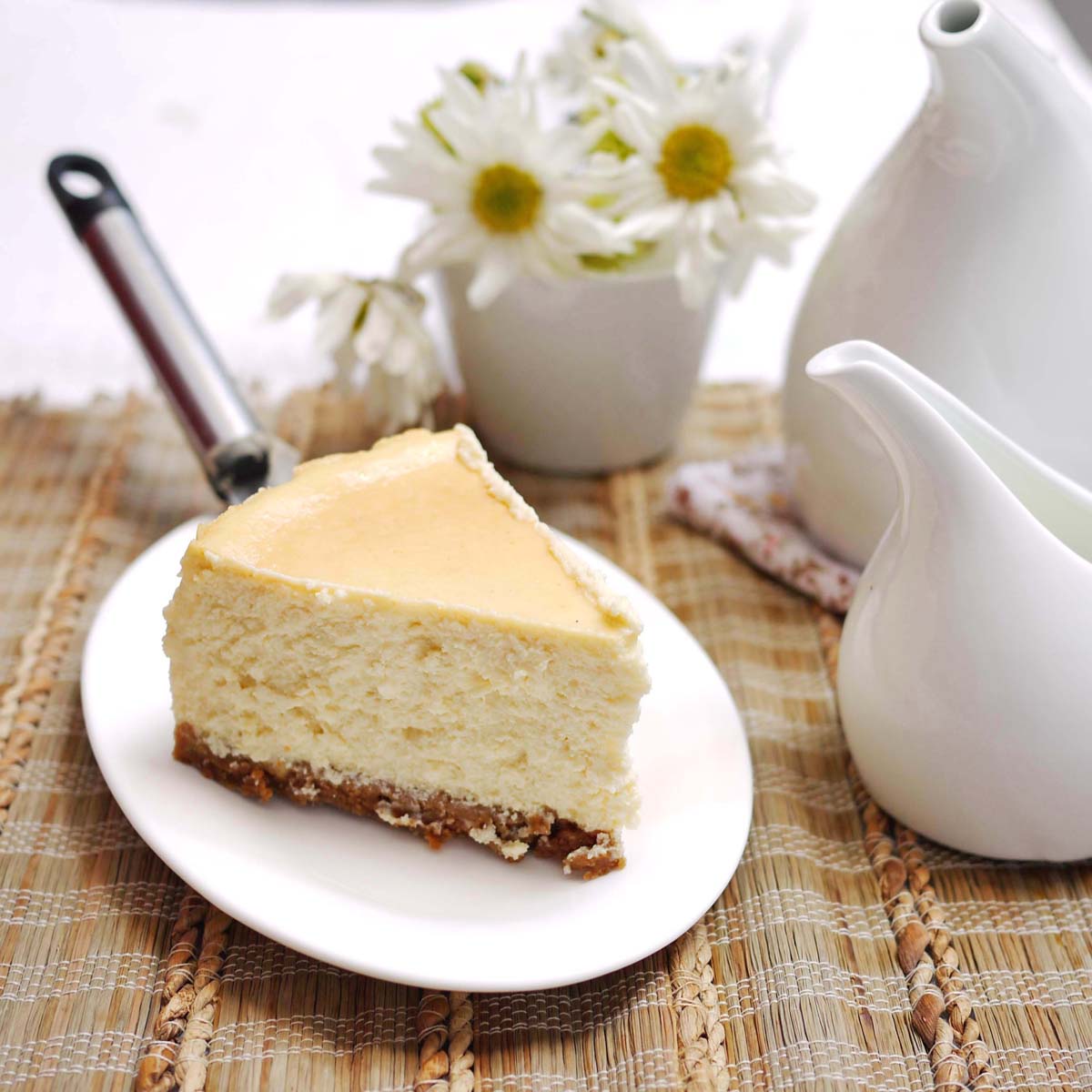 Try this delicious dessert to taste the full flavour of summer! The smaller, sweeter rhubarb stems are perfect for preparing rhubarb confit, as the larger stems can be bitter. With a touch of maple syrup, this cheesecake will receive the highest compliments from your guests. If you make a larger quantity, you can also enjoy your rhubarb confit with ice cream, meringues or white chocolate mousse... or just empty the jar with a spoon!
Rhubarb Confit and Maple Syrup Topping
3 cups trimmed rhubarb, chopped into one inch chunks
1 to 2 cups granulated sugar
100 ml maple syrup
Cheesecake Layer
1 cup Graham cracker crumbs
2 tablespoons melted butter
250 g cream cheese
½ cup granulated sugar
250 ml 35% cream
Preparation: Crust
In a small bowl, mix the melted butter with the Graham cracker crumbs until smooth. Scoop the moistened Graham cracker crumbs into a pie dish and then press with a fork to coat the bottom and sides. Preheat oven to 350 °F and bake the crust for 8 to 10 minutes. Leave to cool completely.
Preparation: Rhubarb confit and maple syrup topping
Transfer the rhubarb to a big bowl and sprinkle it with the sugar. Macerate the rhubarb for an hour at room temperature, and then transfer it to a saucepan. Cook over medium heat until the fruit is completely soft. Add the maple syrup when the rhubarb starts to boil and let it caramelize for a few minutes. Pour the mixture into a bowl and leave it to cool.
Preparation: Cheesecake layer
Whip the 35% cream until soft peaks form. Beat softened cream cheese with the sugar until the mixture is creamy. Finally, gently fold the whipped cream into the cream cheese mixture.
Assembly
Spread the cheese mixture evenly over the bottom of the Graham cracker crust and cover it with the rhubarb confit. Refrigerate the cheesecake until the next day. To serve, drizzle a thin stream of maple syrup over each slice of cheesecake.