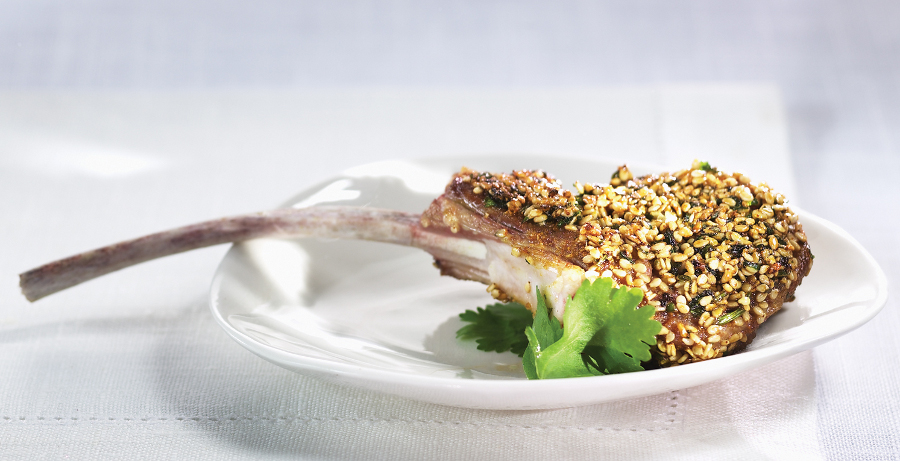 Ingredients (4 portions)
30 ml (2 tbsp.) maple syrup

Zest of 1 lemon

15 ml (1 tbsp.) fresh ginger, minced

125 ml (1/2 cup) fresh coriander, chopped

45 ml (3 tbsp.) sesame seeds

Salt and pepper to taste

8 lamb steak of about 2.5 cm (1") each

45 ml (3 tbsp.) olive oil
Method
In a bowl, combine maple syrup, lemon zest, ginger, coriander and sesame seeds.

Season.

Coat each lamb steak in the mixture making sure to coat evenly.

In a non-stick pan, heat olive oil and brown the steaks over medium heat, for 3 to 4 minutes on each side (or until desired doneness).
Source : Fédération des producteurs acéricoles du Québec